We, at Stackby, take it one step at a time.
It's been over 3 years since we started, and the idea has always been to build a platform that enables ordinary people to create their own software.
Today, we're one step closer by enabling more makers to create molds and share them with the world.
Stackby One launched, a community for makers (like you) to create your own workflows as Stackby templates and share them with the world.
7 easy steps to create your own template in Stackby
Step 1: Register on Stackby or log in if you are already a user
Step 2: Create a stack (you want to share it as a template)
Step 3: click "one"
The fourth step: Create your profile
Fifth step: Choose Your Stack (Template)
Sixth step: Choose a template image, add a template description (include links if you wish) and choose up to 3 categories to post the template in.
Once your form is published, we will automatically receive a notification. In some cases, we'll give you quick notes on how to improve your template and then publish it to Stackby One.
Seventh step: Share your awesome template with the world on social media or in your blogs and increase your audience and followers.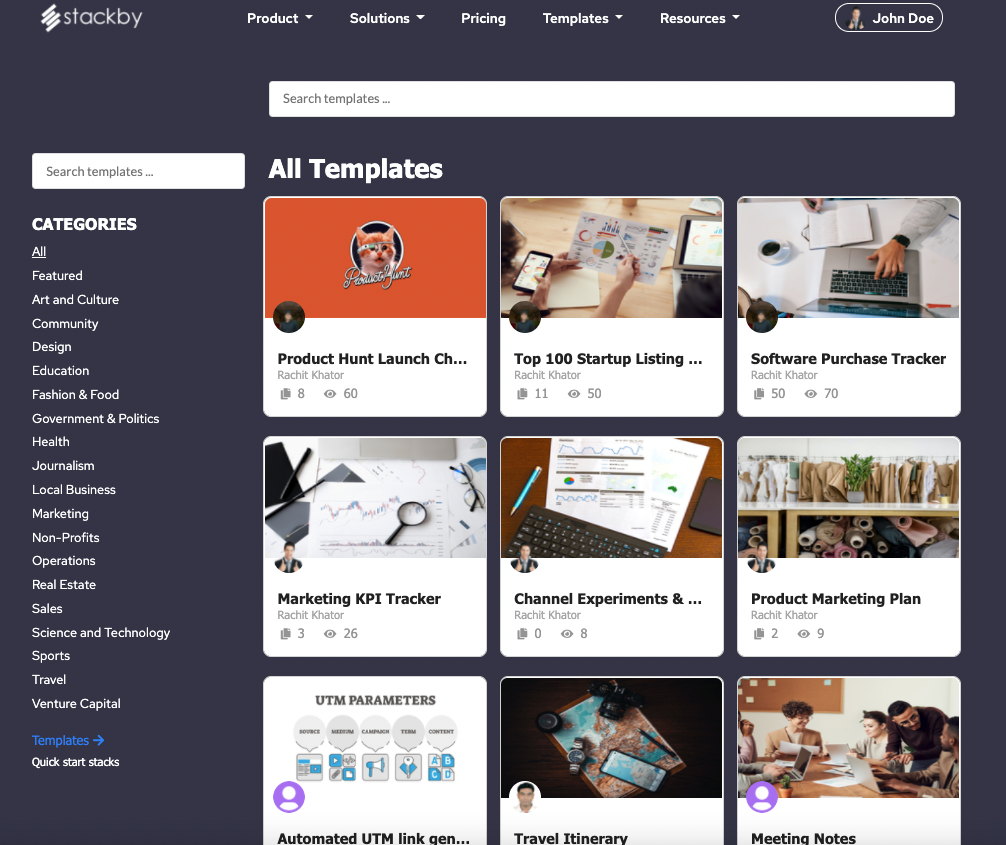 Watch the quick tutorial here:
We give access to an exclusive maker community, put you in the VIP list and give you a great surprise for your first 100 user-generated templates!
If you have already submitted the form for publication, simply fill out this form so we can track your efforts and add you to our private list.
We want to allow everyone the ability to create, and that is not possible without your support. So keep stacking up, and submit a form to Stackby One today.